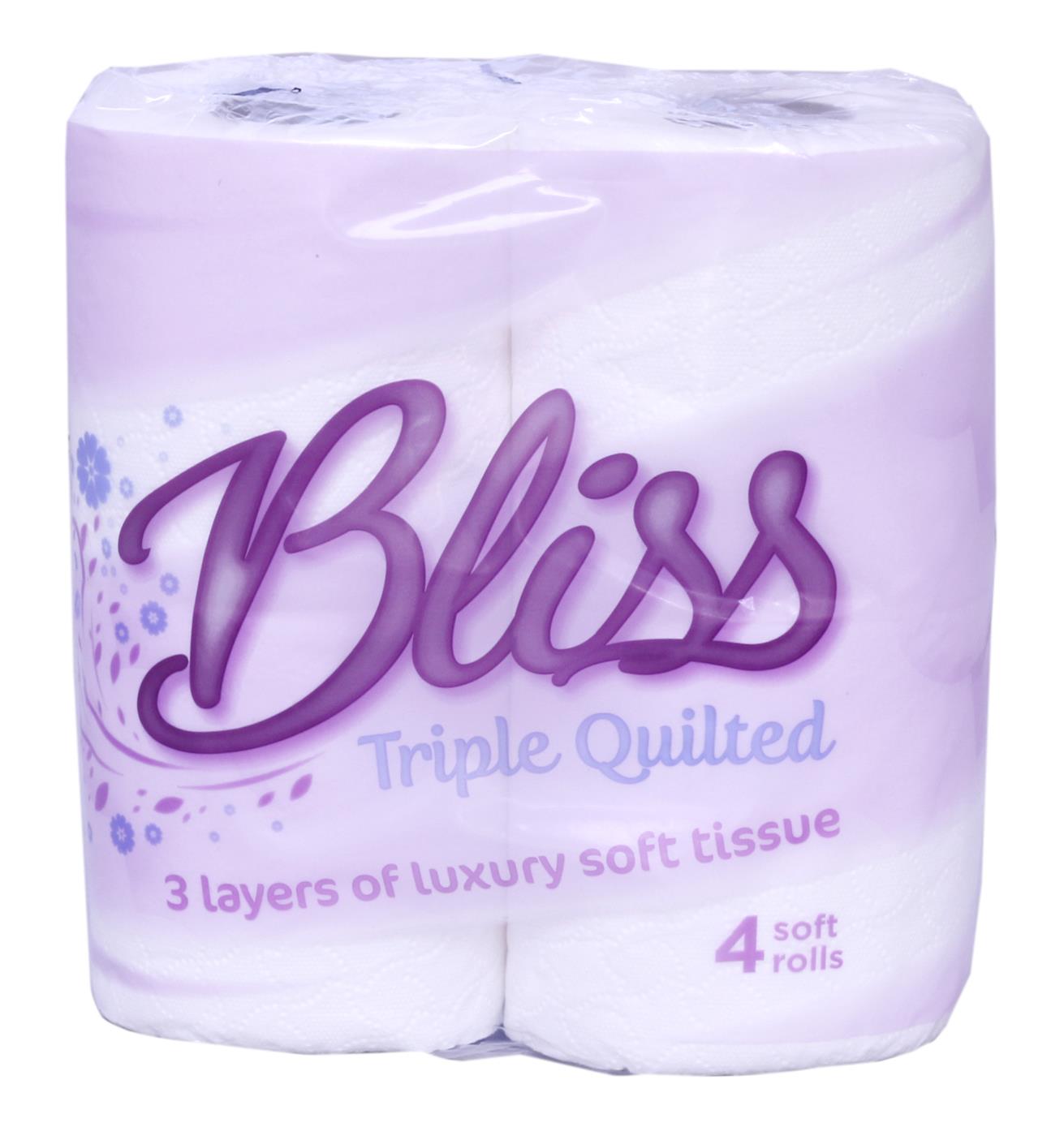 Bliss Triple Quilted 3 Ply Toilet Rolls
3 ply embossed pure pulp toilet rolls, excellent value. 160 sheets per roll (4 pack)
An attractive 3 ply tissue with a bonded pattern. Pure pulp, 160 sheets per roll and packed in 4 rolls. 40 rolls per case.
Peter Suckley 27 February 2017
Excellent product in a very competitive market place.
Tracy Evans 25 February 2017
haven't seen 3ply toilet rolls for a long time. very good
philip proffitt 13 February 2017
Great
Gavin Barlow 16 January 2018
Soft, Strong & good value.
Anonymous 26 March 2018
Acceptable to tenants
Ken Starnes 5 July 2019
We use them at work and at home and get no complaints. In fact these are preferred to other brands triple ply.
Ken Starnes 10 February 2020
They are used at work and at home . No complaints from users.. Better made than some we've had.
}