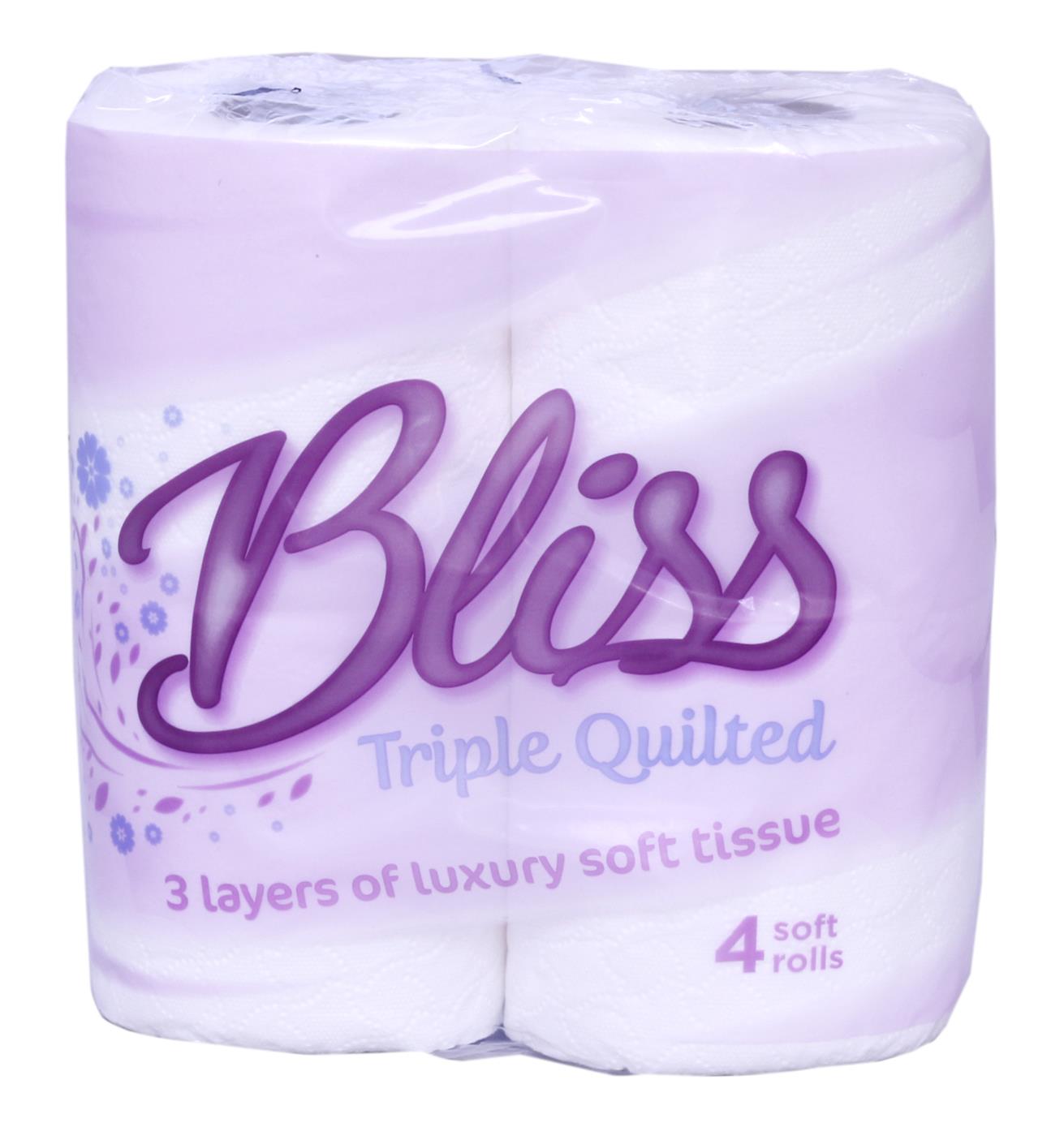 Bliss Triple Quilted 3 Ply Toilet Rolls
3 ply embossed pure pulp toilet rolls, excellent value. 160 sheets per roll (4 pack)
An attractive 3 ply tissue with a bonded pattern. Pure pulp, 160 sheets per roll and packed in 4 rolls. 40 rolls per case.
philip proffitt 13 February 2017
Great
Peter Suckley 27 February 2017
Excellent product in a very competitive market place.
Tracy Evans 25 February 2017
haven't seen 3ply toilet rolls for a long time. very good
Gavin Barlow 16 January 2018
Soft, Strong & good value.
Anonymous 26 March 2018
Acceptable to tenants
Ken Starnes 5 July 2019
We use them at work and at home and get no complaints. In fact these are preferred to other brands triple ply.