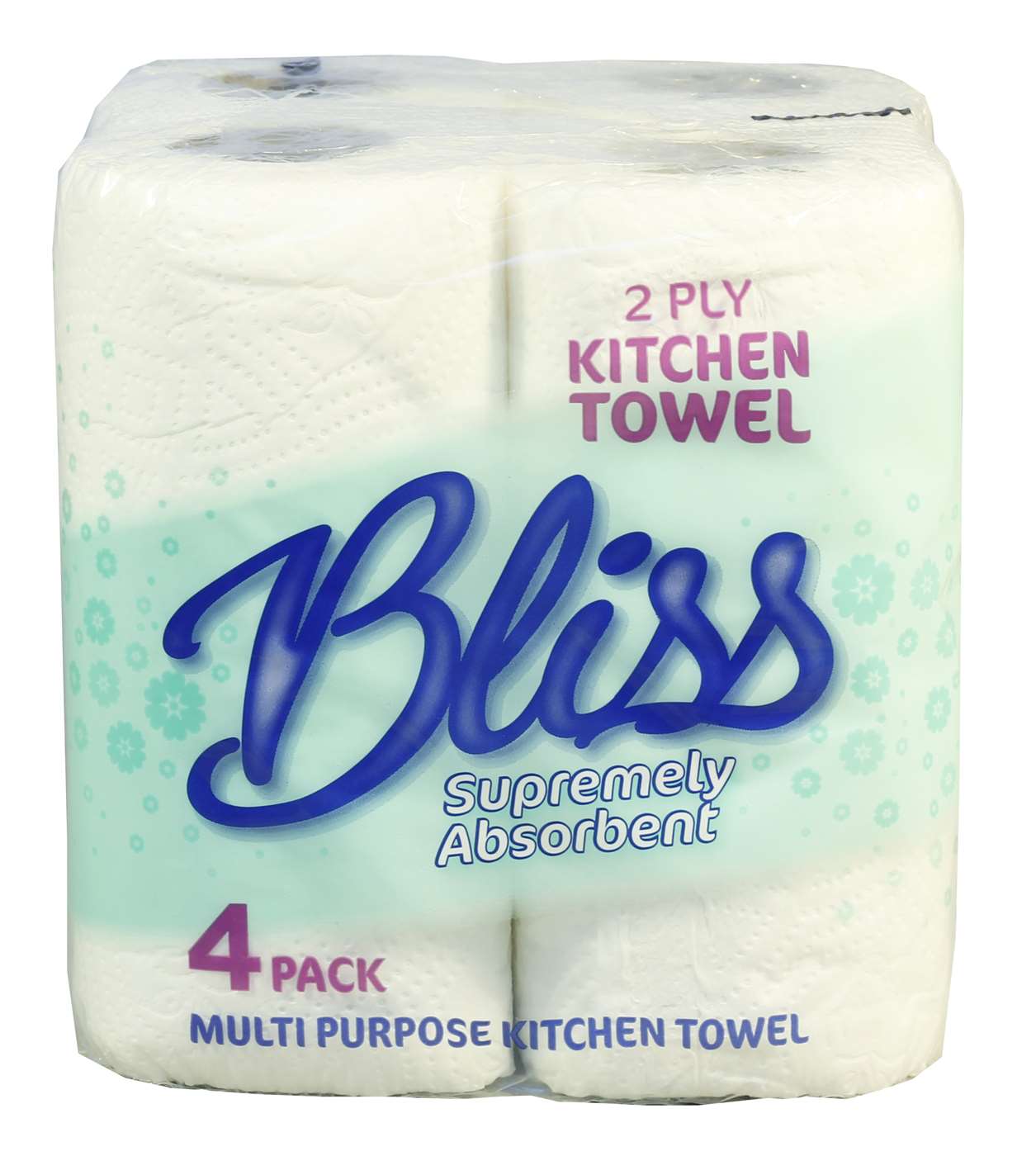 Bliss 2 ply 50 sheet Kitchen Rolls
6 packs of 4 rolls
2 ply plain white, embossed and unprinted kitchen rolls. 10m per roll, 4 rolls per pack, 6 packs per case. Excellent value, 100% virgin tissue.
Adam Stokes 7 March 2017
Great value
Andrew Harbert 7 March 2017
very good
Susan Billows 6 March 2017
Not the best but certainly very good and reasonably priced .. would buy again
Fawaad Moied 6 March 2017
If your looking for that quilted extra large fragrant types you can get, this is not it but is more than good enough for everyday general use.
Sarah Lachhab 16 February 2017
It could be nice to receive them without packaging inside the cardboard box
Sarah Lachhab 31 March 2017
Resistent
Margaret Platt 27 June 2017
would be interested when these are on offer
Sarah Lachhab 13 July 2017
great
Anonymous 9 May 2018
would be more useful to have them packed in 100 sheet rolls
Anonymous 6 December 2018
Detailed descriptions for every product in terms of its sizing and length compared to many other sites where you arent sure exactly what you're getting - and very quick to deliver items.
Ken Starnes 10 February 2020
They do the job and I haven't had any complaints.
}