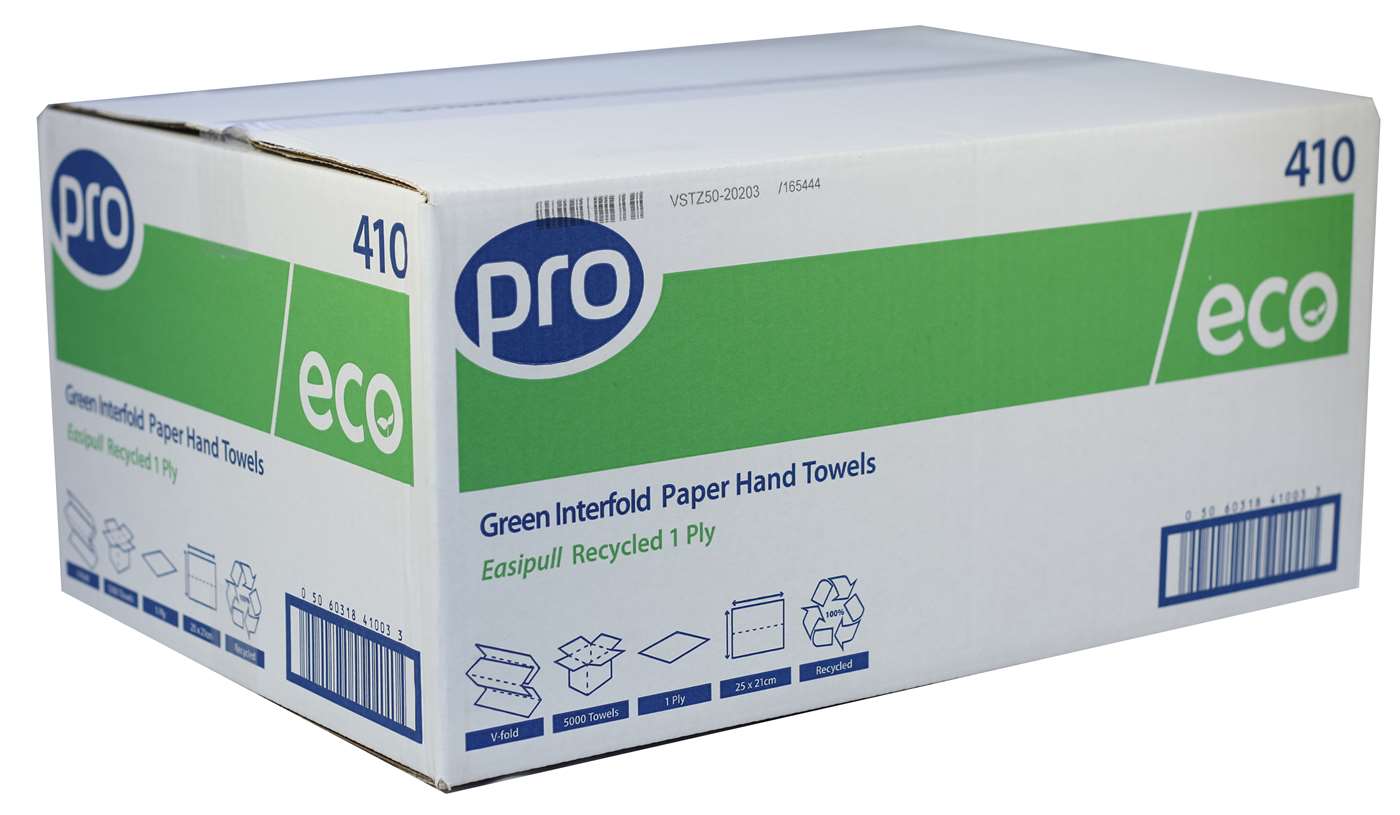 PRO Easipull V-Fold 1 Ply Recycled Paper Hand Towels
Great value paper towels in white, blue and green
Great value V-fold paper hand towels that are ideal for industrial locations, busy washrooms, schools and local authorities. The single folded towels dispense easily, presenting a leaf for the next user to pull down. This maximises hygiene by avoiding any contact with the dispenser. Made from 100% recycled tissue.
Each towel is approximately 25 x 11cm folded and 25 x 21cm when unfolded.
Finally found a paper tower that fits my dispensers, absorbent too, seem to be robust enough to use for tattooing
Tony Byne
26 March 2022
Perfect for our needs.
CLOUD AERIAL ARTS
7 February 2022
Easier for the children to use and half the price of our previous supplier!
Bream Early Learners
26 July 2021
Effective for preschool
Anonymous
14 February 2021
Great Price pity no more Stock
William Adair
6 March 2017