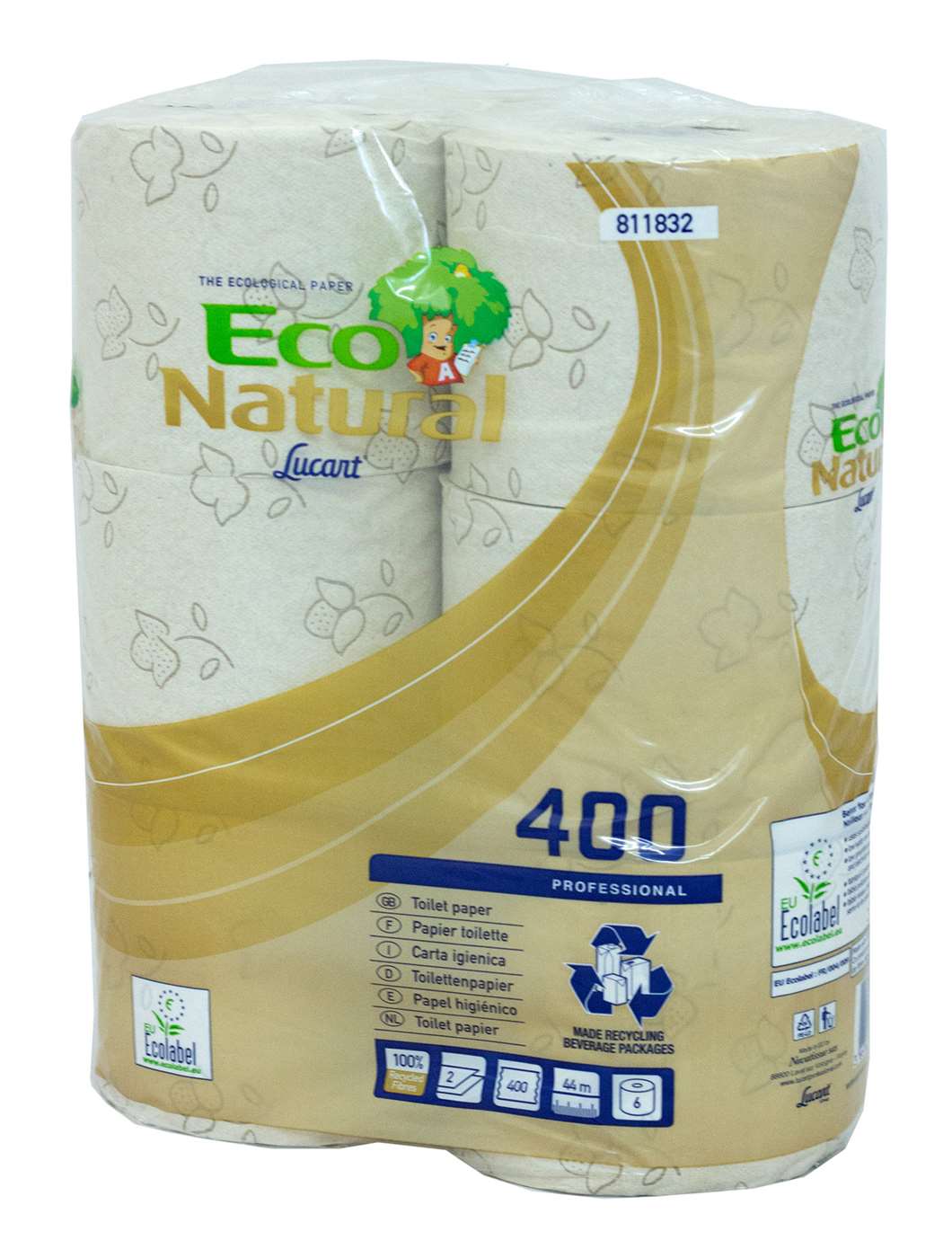 Out of stock
Please select all options to be notified when that item is in stock.
Combination unavailable.
Thank you!
You will be notified when this item is in stock.
EcoNatural 2 Ply Toilet Rolls 400 Sheet
Extra long (811832)
Each roll has 400 sheets, much more than a standard toilet roll, at the same time as being a superior environmentally friendly choice. Each sheet is 11 x 9.6cm, 44m long. A case contains 5 packs of 6 rolls (30 rolls per case).
Made from 100% recycled drinks cartons, giving the tissue a natural unbleached colour. Great value. FSC and EU Ecolabel certified. Avoid landfill, save trees and reduce CO2.
I really appreciate the sustainability of this paper, the price and the concept, that's why I bought it, but the quality is very poor, it disintegrate at the very touch of water. It's made of two very thin plies.
Elisa Briscioli
10 April 2021
ShowHide reply
Hi, Thank you for your feedback. I'm disappointed that you have not found the quality to your standard. We do stock a 3 ply version (code 211) with the same eco-friendly credentials, maybe you will find this more to your liking. Kind regards, Laura Hygiene Depot
12 April 2021
We are saving money while also helping to save the planet by using a recycled product which is not bleached or dyed yet softer and stronger - what's not to like?
David A. Farrer Ltd
5 March 2021