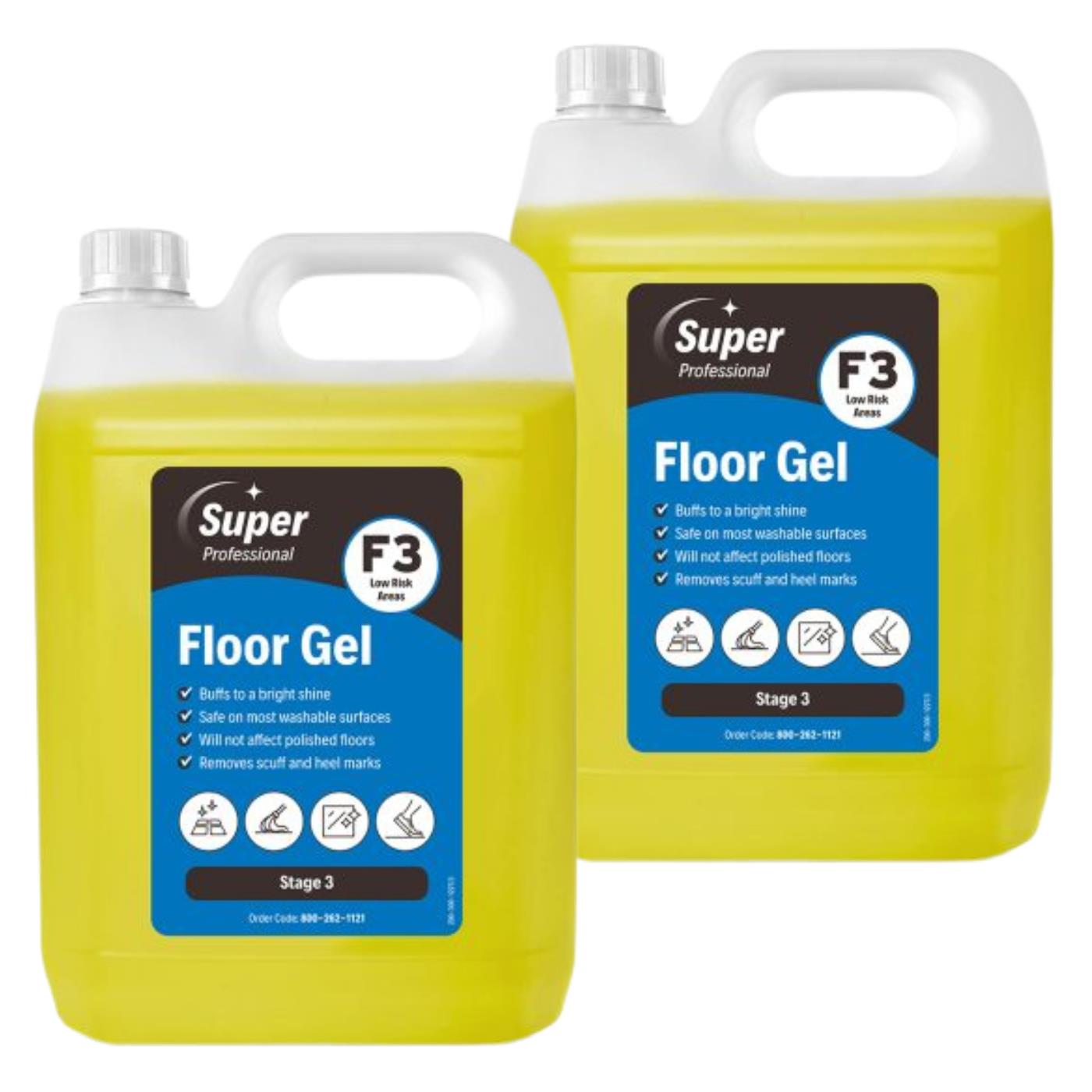 Out of stock
Please select all options to be notified when that item is in stock.
Combination unavailable.
Thank you!
You will be notified when this item is in stock.
Floor Gel F3
Cleaner/maintainer for mop or scrubber machine use
Versatile multi surface gel for the effective cleaning and maintenance of most common polished floor types, buffs to a bright shine. Can be used without buffing for great cleaning results. It may also be used to safely clean most washable hard surfaces. It removes heavy deposits of oil, grease, scuff marks and grime, leaving a long lasting lemon fragrance.
Directions: Mopping - dilute 1:50 with warm water. Once dry the floor can be machine buffed if required. For other surfaces dilute 1:50 parts water (cold or warm, but not hot) in a spray bottle. Apply lightly and wipe clean with a clean damp cloth. Allow to dry and buff to a shine.
Each case consists of 2 x 5 litre containers.
Very good
Pegswood Community Hub
25 September 2023
Very good product, leaves the floor clean and smelling nice but not too over - powering
Putnoe Woods Pre School Limited
17 October 2022