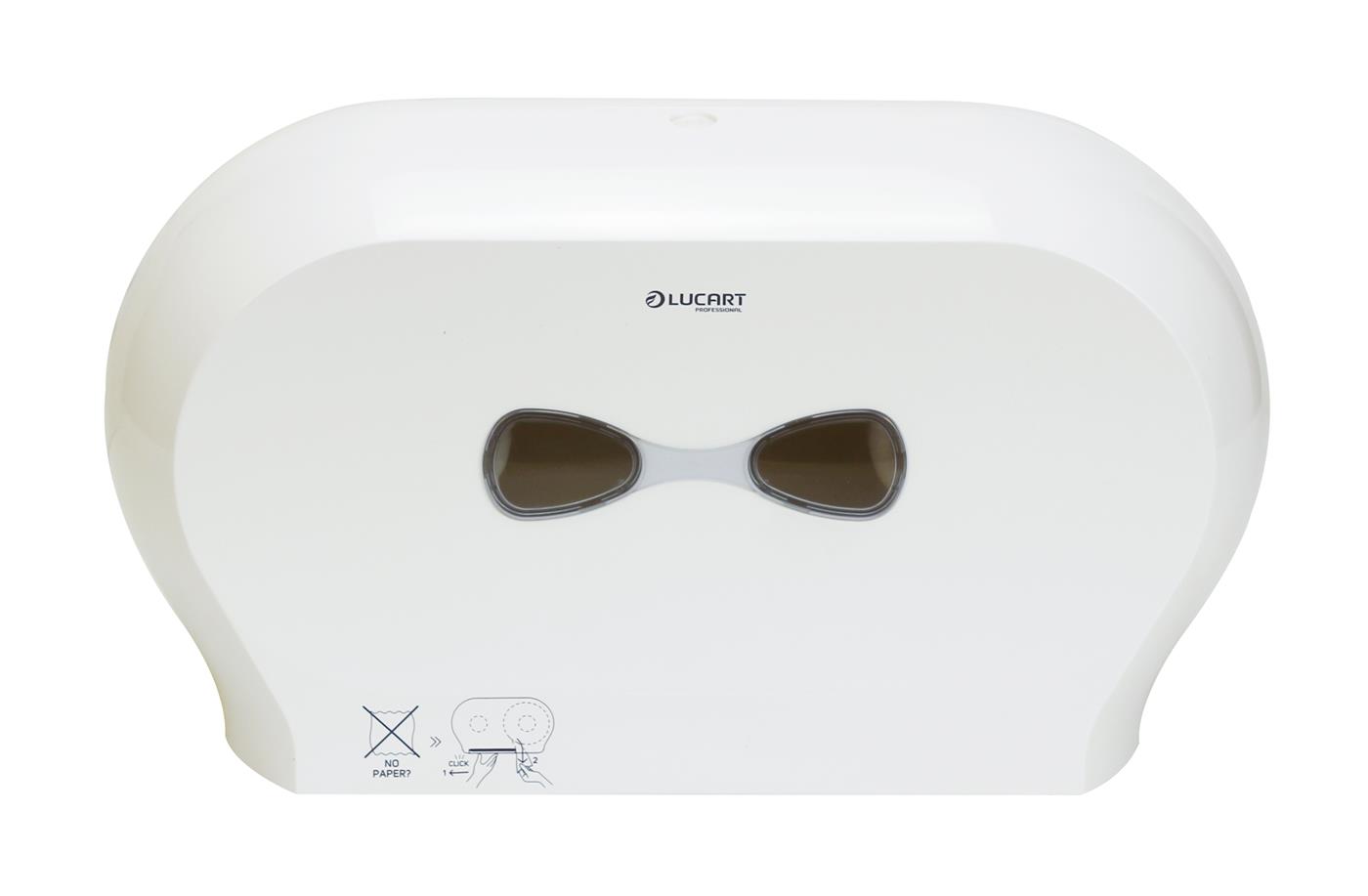 Out of stock
Please select all options to be notified when that item is in stock.
Combination unavailable.
Thank you!
You will be notified when this item is in stock.
Twin Mini Jumbo Toilet Roll Dispenser in White Plastic
Takes two rolls side by side, each up to 200m long
Twin mini jumbo toilet roll dispenser made from white ABS plastic allows for easy replacement of refill rolls. With its innovative design and impressive functionality, this dispenser ensures a continuous supply of toilet paper, reducing the need for frequent maintenance and replacement.
The Twin Mini Jumbo Toilet Roll Dispenser holds two rolls side by side, allowing for maximum efficiency and convenience. Each roll can accommodate up to an impressive 200 meters of toilet paper, providing an extended period of use. Together with the twin feature for less frequent time-consuming refills. It also comes with a clear window to indicate how much of each roll is remaining.
With a clean, clinical appearance, our product provides a perfect match for its surroundings and conforms well with high hygiene standards.
This is a perfect dispenser for saving money and minimising waste in high traffic washrooms.
Rolls are also secure from theft in this hygienic dispenser which is quick and easy to refill.
Dimensions: H x W x D (mm) 290 x 500 x 120
Maximum capacity: 2 x 200mm diameter rolls.
Very good quality.
Ricardo Cesar
11 April 2017