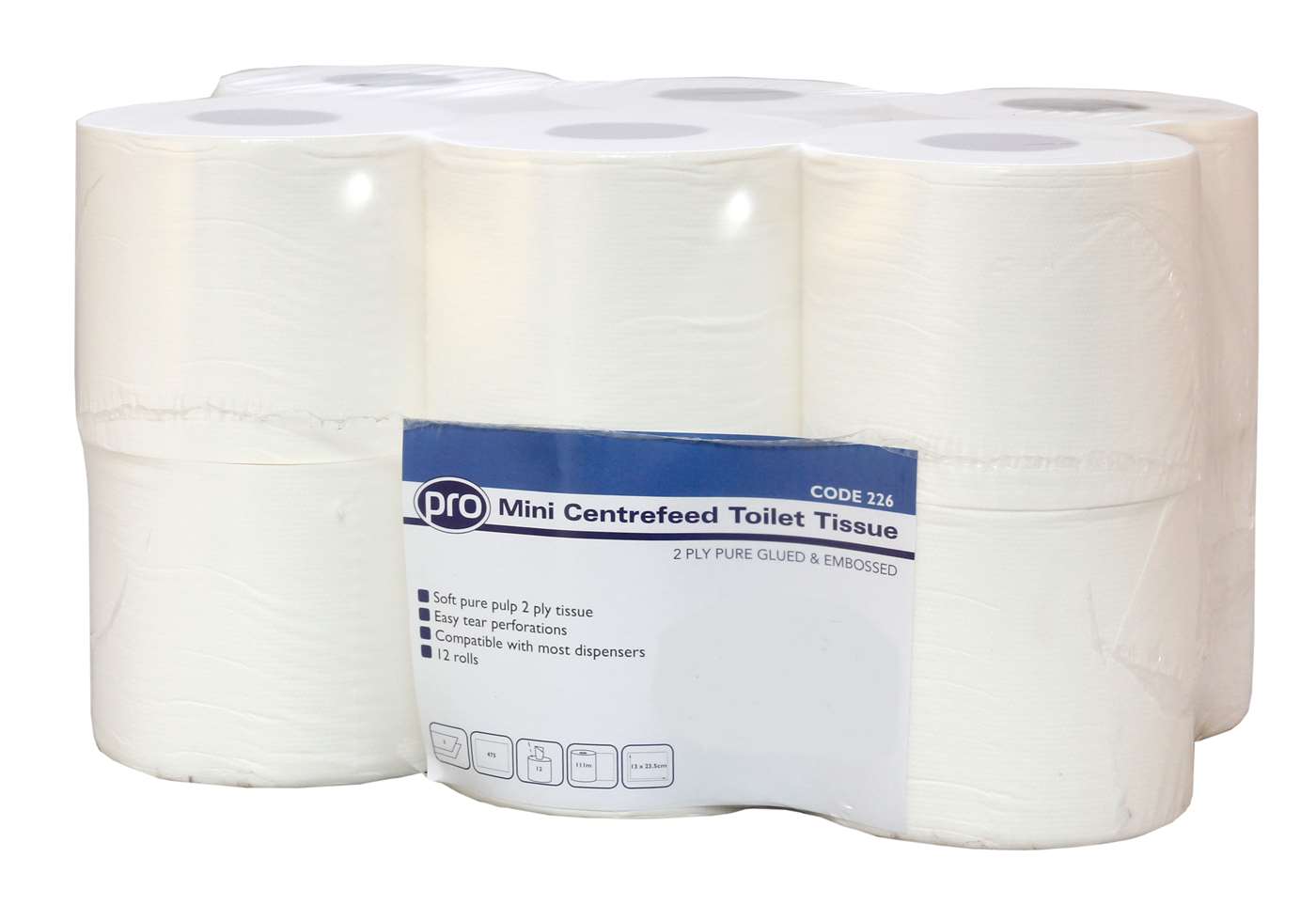 PRO Mini Centrefeed Toilet Rolls
Designed to fit mini twin roll centrefeed toilet paper dispensers. High quality embossed tissue with perfect perforations.
Soft, pure pulp 2 ply tissue. Glued and embossed, with easy tear perforations and compatible with most popular min twin roll centrefeed toilet tissue dispensers. 13cm x 111m 475sheets, 12 rolls per case.
Common problems with this type of dispensing system are the perforations allowing the paper to tear off inside the dispenser, and the roll collapsing on itself during use. Our product has been tested extensively to ensure trouble-free dispensing throughout the roll.